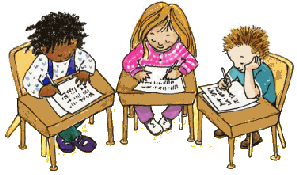 Bilingual Buddies, a Spanish enrichment
program designed to provide a positive experience for young children, boost self esteem, and help children be aware and accepting of cultural differences.
http://www.bilingualbuddies.com
Bilingual Buddies (Amigos Bilingües), es un programa de enseñanza del español para niños. Autoestima, apreciación cultural y motivación para el estudio de idiomas son elementos de su diseño.

Lexington County Public Library System presents 3 bilingual special celebrations during the year Winter: Feliz Navidad (Winter), Easter/Pascua (Spring) and Día de los Muertos (Fall).
http://www.lex.lib.sc.us/youth.htm
La Biblioteca Pública del Condado de Lexington presenta 3 programas bilingües durante el año. Feliz Navidad (Invierno), Easter/Pascua(Primavera) y Día de los Muertos (Otoño).